About Hedingham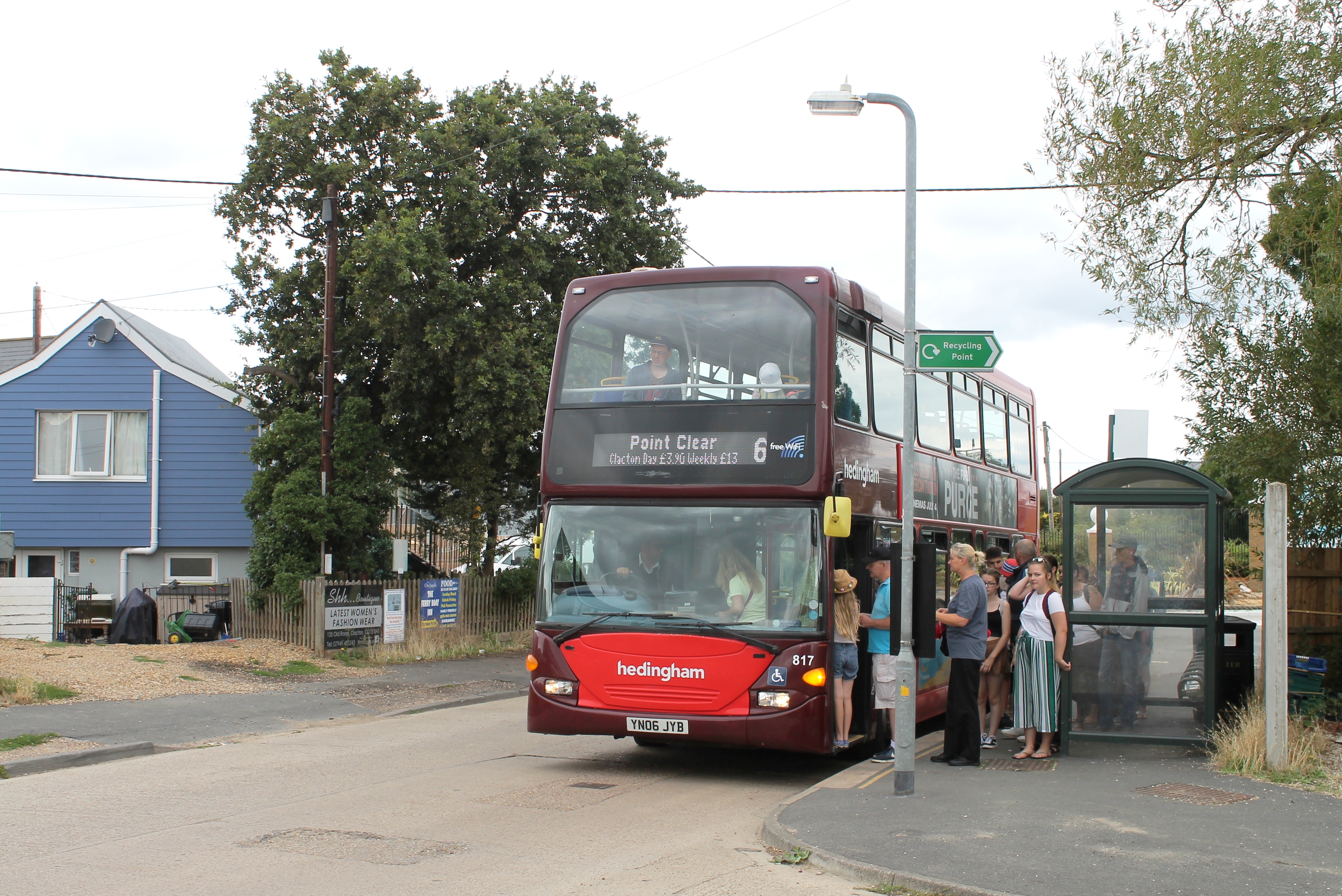 Hedingham & District Omnibuses Ltd started in 1960.
Hedingham is based in Clacton and has depots in Clacton, Kelvedon and Sible Hedingham. In 2018 Hedingham took on the Clacton town bus network and introduced attractive new fares and tickets to entice people to use the bus.
We continue to invest in technology and now all of our buses accept contactless payments offering more convenience to those wishing to travel. Our investment in off-bus ticketing technology makes bus travel available to buy online from the comfort of an armchair with our mobile app, Hedingham and Chambers App.
We operate route 88 (Halstead - Colcehester) in a Quality Bus Partnership with First Essex and Essex County Council.
We pride ourselves on our customer service, punctuality and ease of use. All buses are low floor and easy access - and we have spaces available for wheelchair users.
Go East Anglia
Go East Anglia is wholly owned by the Go-Ahead Group.
We operate a fleet of over 190 buses which run on over 159 bus routes. All of our buses are locally branded to give local identity to the towns we operate in.
The company's portfolio of operators include Chambers, Hedingham and Konectbus. The counties of Norfolk, Suffolk and Essex are served by our companies with network hubs in Dereham, Norwich, Watton, Thetford, Bury St Edmunds, Sudbury, Tollesbury, Colchester and Clacton.
These networks are mainly commercially operated, but there is significant involvement in the tendered local bus market, together with school and college services. The prestigious contract to operate Norwich Park & Ride for Norfolk County Council is currently held.
Currently employing over 350 people, we believe in investing in and developing our employees. Colleague training is a focus for our business to develop new skills to enable us to serve our customers well. We remain committed to the communities we serve and are always looking at new ways to engage with them. Our stakeholder relationships are vital to our continued success.
Our values at Go East Anglia are trusting people, being down to earth 'can-do' people, building relationships and working together and staying one step ahead and being adaptable. This all contributes to us being the company that people want to work for, travel with and use.