Heartbroken buses looking for eligible drivers!
3 months ago Mon 21st Feb 2022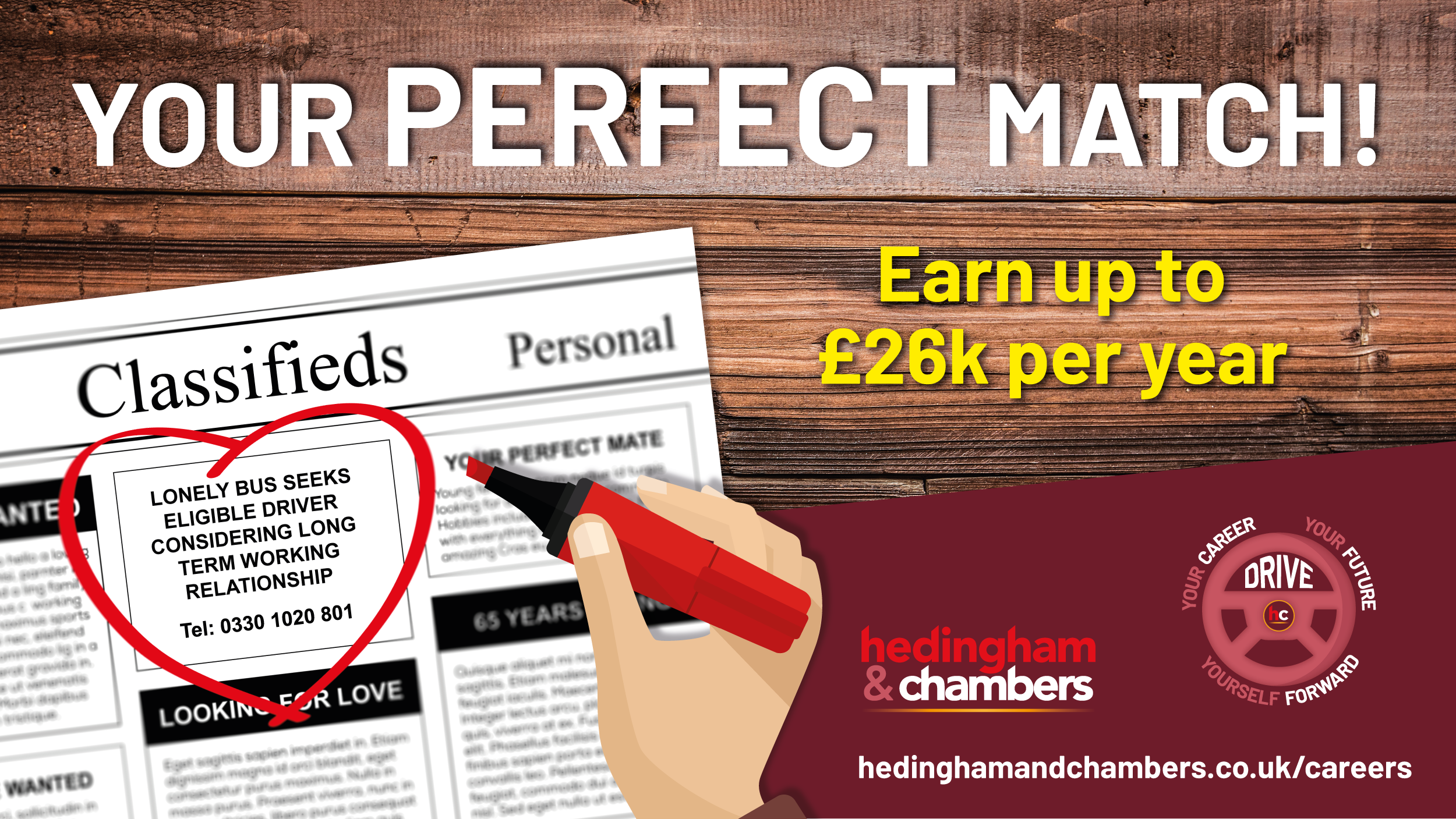 Seeking new ways to attract bus drivers into the industry, Hedingham and Chambers Bus has created a recruitment campaign in the style of a classified ad, where the bus is actively seeking a new driver for a long-term working relationship.
The campaign, uses humour to capture the reader's attention and Hedingham and Chambers Bus are looking for individuals with great customer service experience, people skills and a year's clean driving licence. No bus driving experience is necessary.
"Many of our drivers are referred to by our passengers as a "friendly team" and therefore we are keen to attract more individuals with good interpersonal skills.
Driving is not just about steering the wheel but it's how you interact with your passengers - a welcoming smile, helpful manner and pleasant journey is what attracts people to continue to travel on our buses. " said Elizabeth Roberts, Operations Support Manager
Hedingham and Chambers Bus offers FREE in-house training, full time employment , a guaranteed 40 hours a week and a salary up to £26k a year.
In return for a years' service, new drivers will receive an increase in their salary up to £11.60 per hour and FREE bus travel covering our network for their immediate families**
Find out more and apply online at www.hedinghamandchambers.co.uk/careers or on email recruitment@goeastanglia.co.uk