Mobile Tickets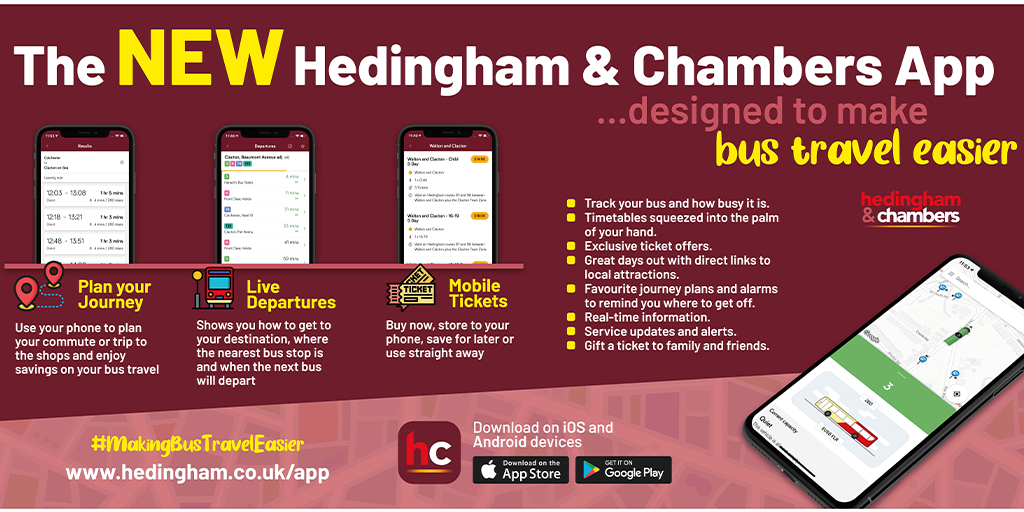 Our app gives you great savings on your bus travel. Download the app for free and let your phone become your ticket. Buy now, save for later, or gift to other people. Even carry your student bus passes on the app.
Existing tickets from the old East Anglia Buses app will be automatically transferred to the new app when you set up your new account using the same email address as before.
Click on this link for instructions to download the new app and view any existing tickets.
For more details about the new app features click here or go straight to download by clicking here iPhone App store or here Android Play Store.
Once you have you purchased your ticket you can activate it straight away or save for later. Once your ticket is activated, scan the QR code on the ticket machine as you board the bus, and away you go. If you are a student don't forget to show the driver your student ID card with your mobile-ticket.
Ticket machines are programmed to accept a variety of cards and passes. We recommend storing credit and debit cards separate to smart cards, concessionary passes and mobile tickets to avoid accidently paying with the token. This happens very rarely On the rare occasion that a credit or debit card is accidently scanned instead of a pass or mobile ticket, please contact customer services who will issue a full refund.
On the app you can have one account per person on one phone.
For app ticket prices click here.