Day-trippers get bus fare boost
2 weeks ago Fri 10th Jun 2022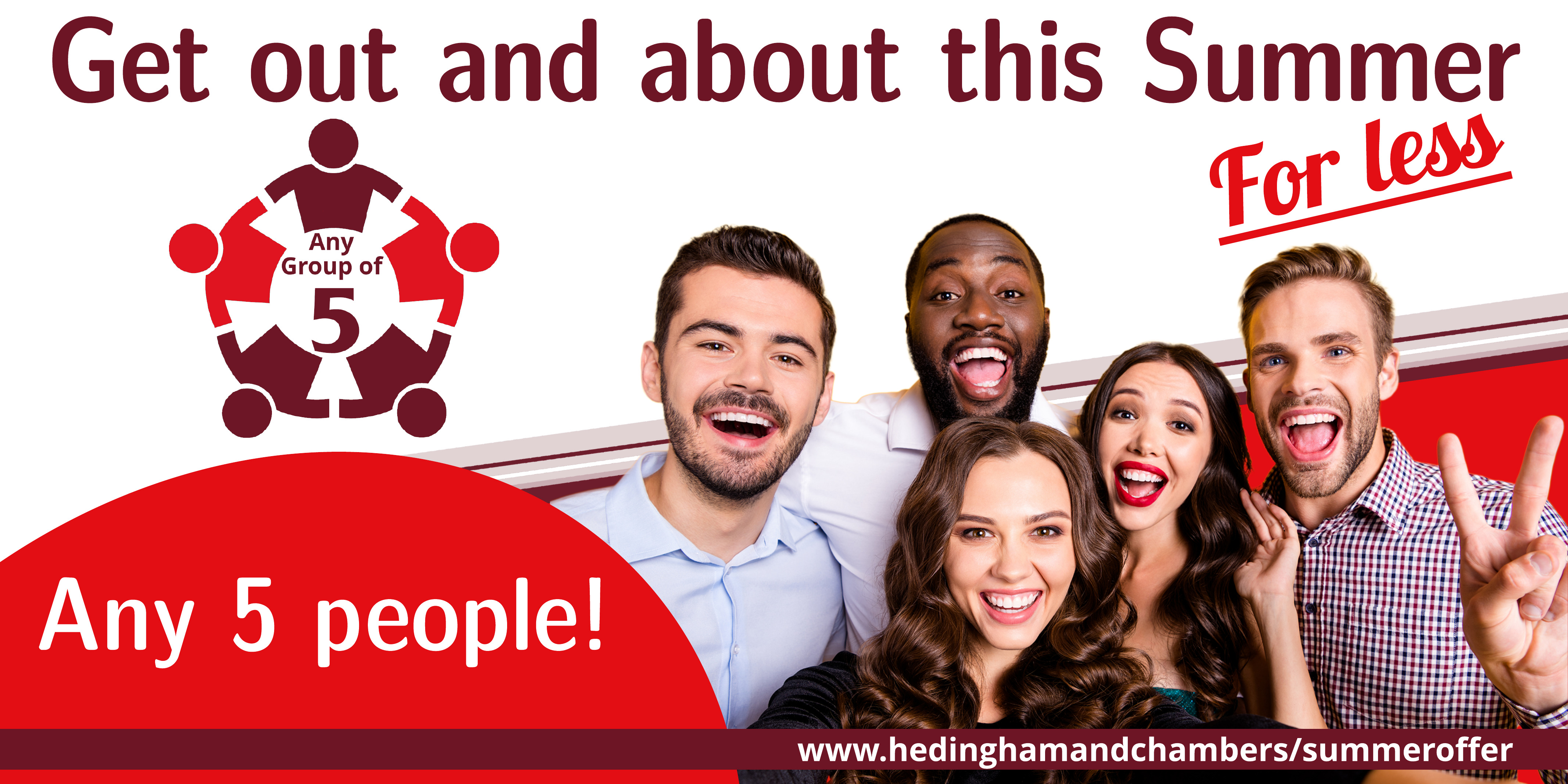 Day-trippers get bus fare boost
Hedingham & Chambers has launched a new Group Ticket for the summer season, giving passengers the chance to save money and help the environment as they enjoy a day trip on the bus.
Until 3rd September, any group of five people can now travel on Hedingham & Chambers' Clacton Rocks service for a total of just £6.40 or the Seasiders route for a total of £11.
And if you plan to use the bus all week, the new Seasiders Group Weekly Ticket, at just £42, allows a group of five people to travel on the bus throughout the week.
The Seasiders service gives you the chance to enjoy a day at the beach, some retail therapy in Colchester, family fun in Clacton at the Pier and Pavilion or a maritime adventure in Harwich. Meanwhile, the Clacton Rocks network connects many of the resorts top attractions as well as the opportunity to ride the Clacton Breeze open-top bus tour.
The Group Tickets replace the Hedingham & Chambers Family Tickets, meaning now any group of five people can travel for a discounted price whatever their age. This provides a great reason for passengers to leave their car behind and do their bit for the planet, saving money too with the current costs of car travel spiralling.
And if you are heading to the beach at Clacton for a day beside the seaside, Hedingham & Chambers offers a £1 single fare helping daytrippers arriving at Clacton Rail Station to take a ride into Clacton Town Centre, and back again at the end of the day.
For all the best value tickets Hedingham & Chambers has to offer, download the app for details of routes, the cheapest price and also speedy boarding.
Davina Langley, from Hedingham & Chambers, said: "We are hoping for a great summer season on the Tendring Coast, and with our Group Ticket any five people can get together for a daytrip and save money. We want to help passengers enjoy a day out with their friends or family, save money on their travel and do their bit for the environment by leaving their car at home, too."