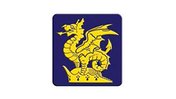 Welcome to Student Travel from Hedingham and Chambers.
Your phone is now your ticket! no longer will you need to worry about trying to find your bus pass on the first day of term or risk losing it in the bottom of your bag
This year we intend to provide pupils bus passes in the form of an m-ticket on our Hedingham and Chambers app. We receive pupil loading lists from Essex County Council which include an email address for each pupil; an email will be sent in due course with notification that a ticket has been sent to you. The email will be titled 'You've been sent a ticket!' (please check your Spam folder). All you need to do is ask your child to download the Hedingham and Chambers app, sign up for an account and verify, click Mobile Tickets and click Redeem a Gift Code. The code in the email should be entered into the app to release the ticket free of charge. Please note the code can only be redeemed once so it is important that your child redeems the code on their app account.
If we do not have an email address then a paper ticket will be issued. If you do not wish to have an m-ticket on our app please let us know and we will cancel the m-ticket and issue a paper ticket instead.
By early September your child's m-ticket will have a QR code added that should be scanned on the ticket machine when they board. If the bus or coach does not have a ticket machine please show the m-ticket to the driver instead.

View TLA bus times PDF
Please note Bus B will pick up at all bus stops along the main East Road in West Mersea.
Bus A
West Mersea - Thomas Lord Audley School
Bus B
East Mersea - West Mersea - Thomas Lord Audley School
Bus C
Peldon - Thomas Lord Audley School

Route 19
Rowhedge - Old Heath - Thomas Lord Audley School